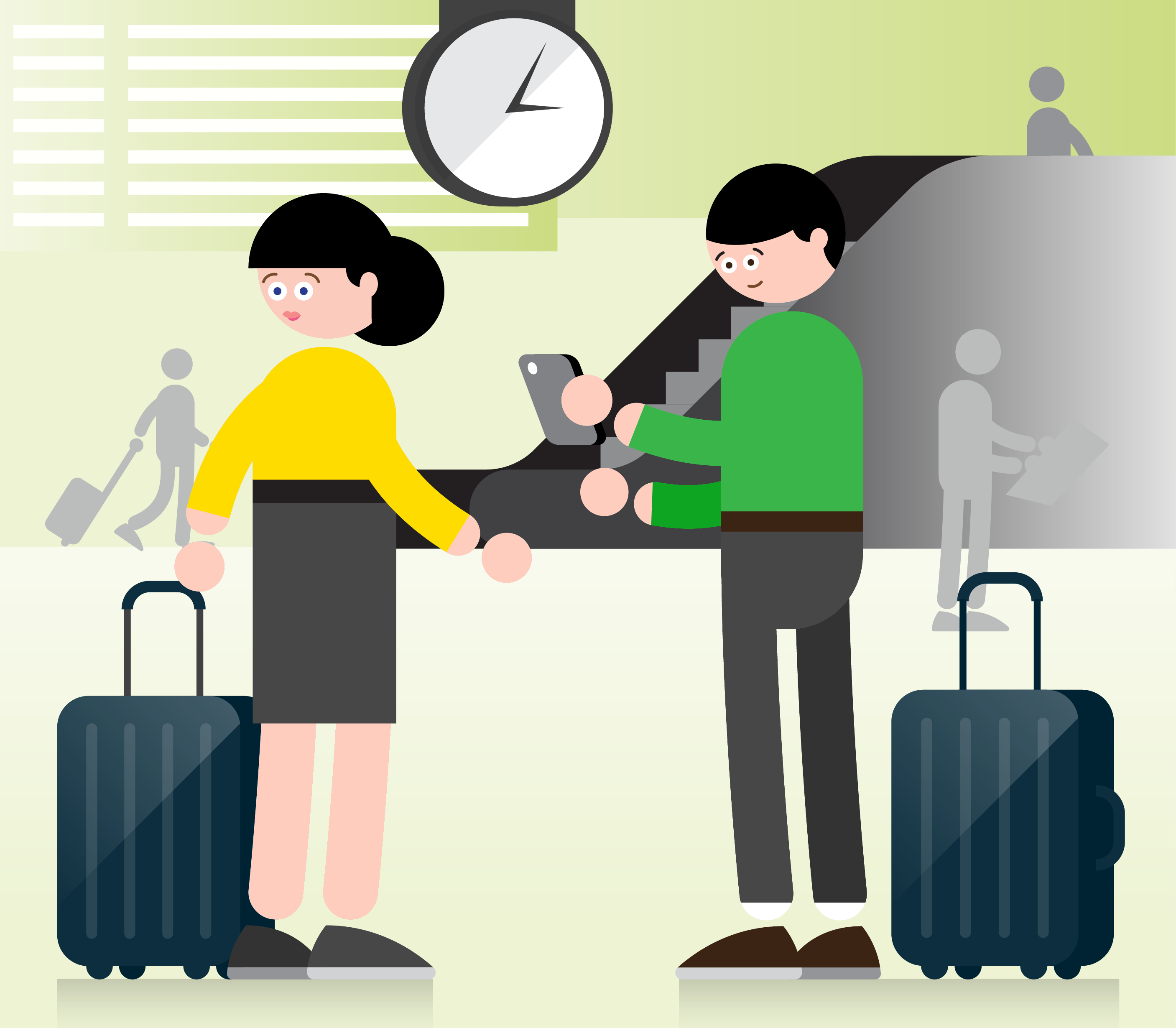 1. Download the free app on your phone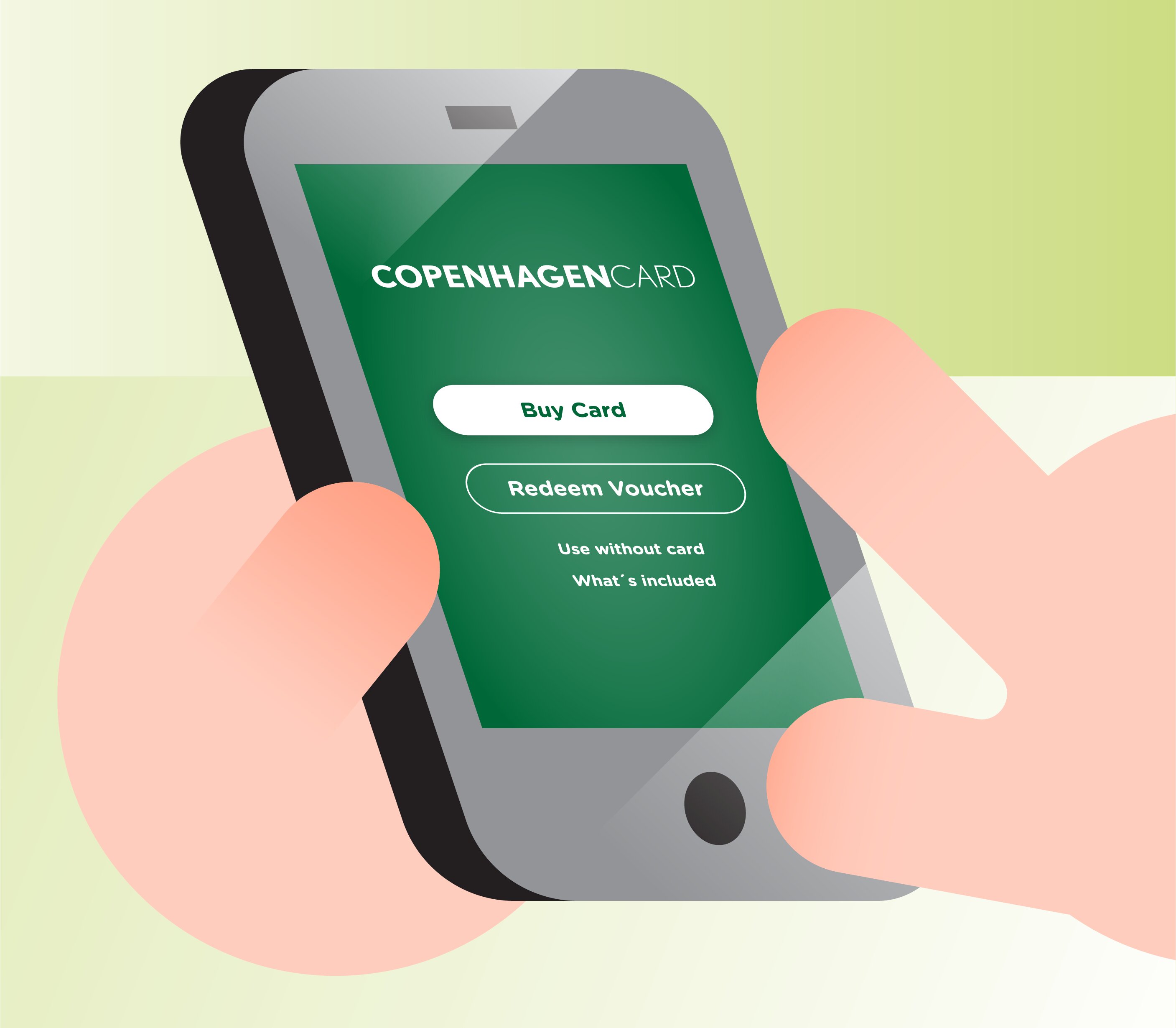 2. Buy or redeem
If you have bought your digital card on our website, you can redeem it on your phone by entering the reference number received in your confirmation e-mail.
If you buy your card directly on your smartphone, you only need to activate it in the app when you are ready to start using the card.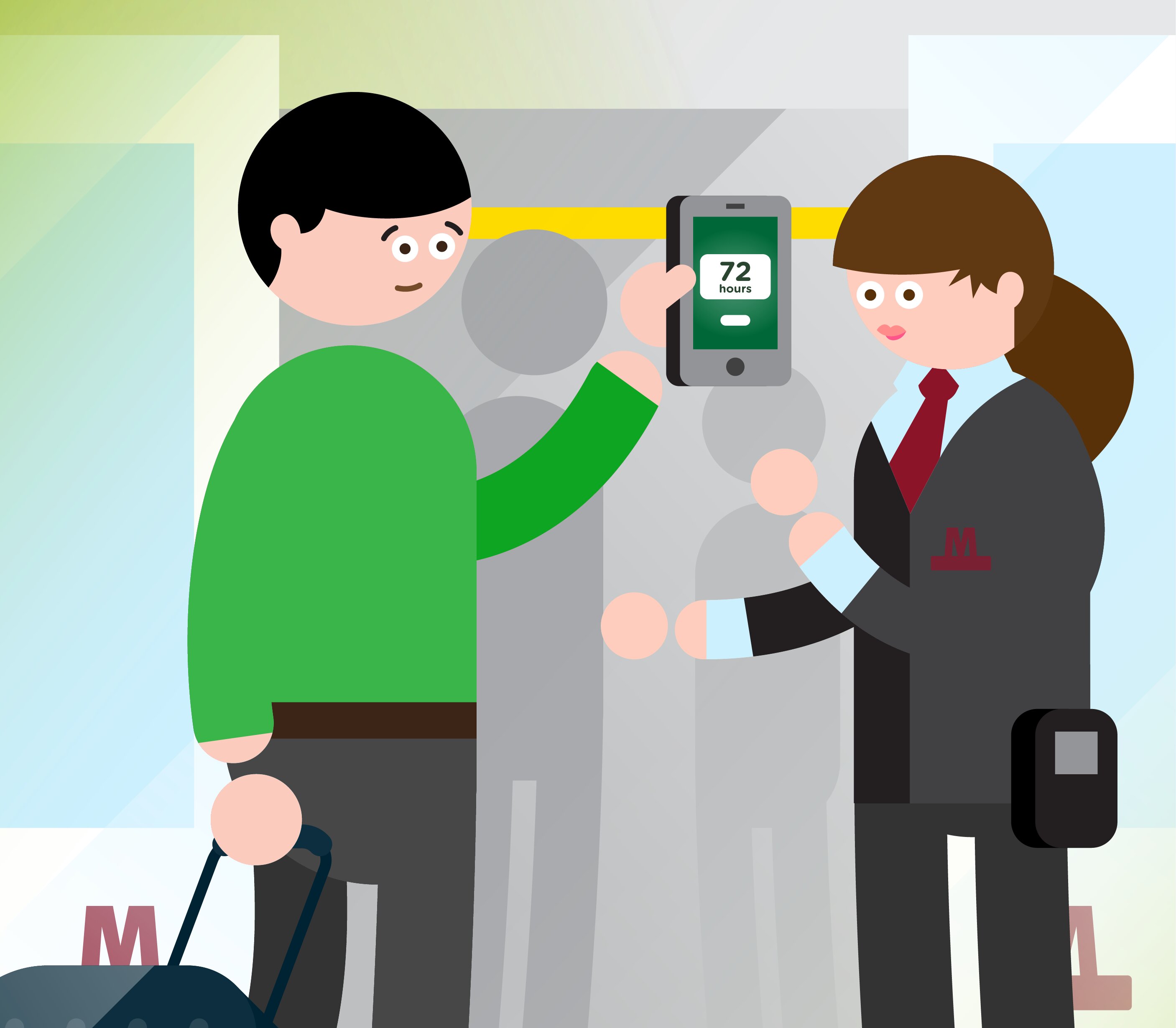 3. Activate and enjoy!
When you are ready to explore Copenhagen, you must remember to activate the card in the app, before using it. Please note that all cards on the same order will be activated at the same time
Scan your digital COPENHAGEN CARD's barcode at each attraction and show it to the transport authorities, upon request.
There is no need to tap your card anywhere before entering.
Copenhagen Card is Always Digital
The COPENHAGEN CARD is 100% digital and works through our app 'Copenhagen Card City Guide', which can be downloaded for free via App Store or Google Play
It works offline, so you don't have to worry about international data. You only need internet to activate your card.
The time starts when you activate your card. Please note that all cards will be activated at the same time, if you bought them in one order.
The card can be bought via our website or directly in the app. Regardless, you will receive a digital card that can be use in the app.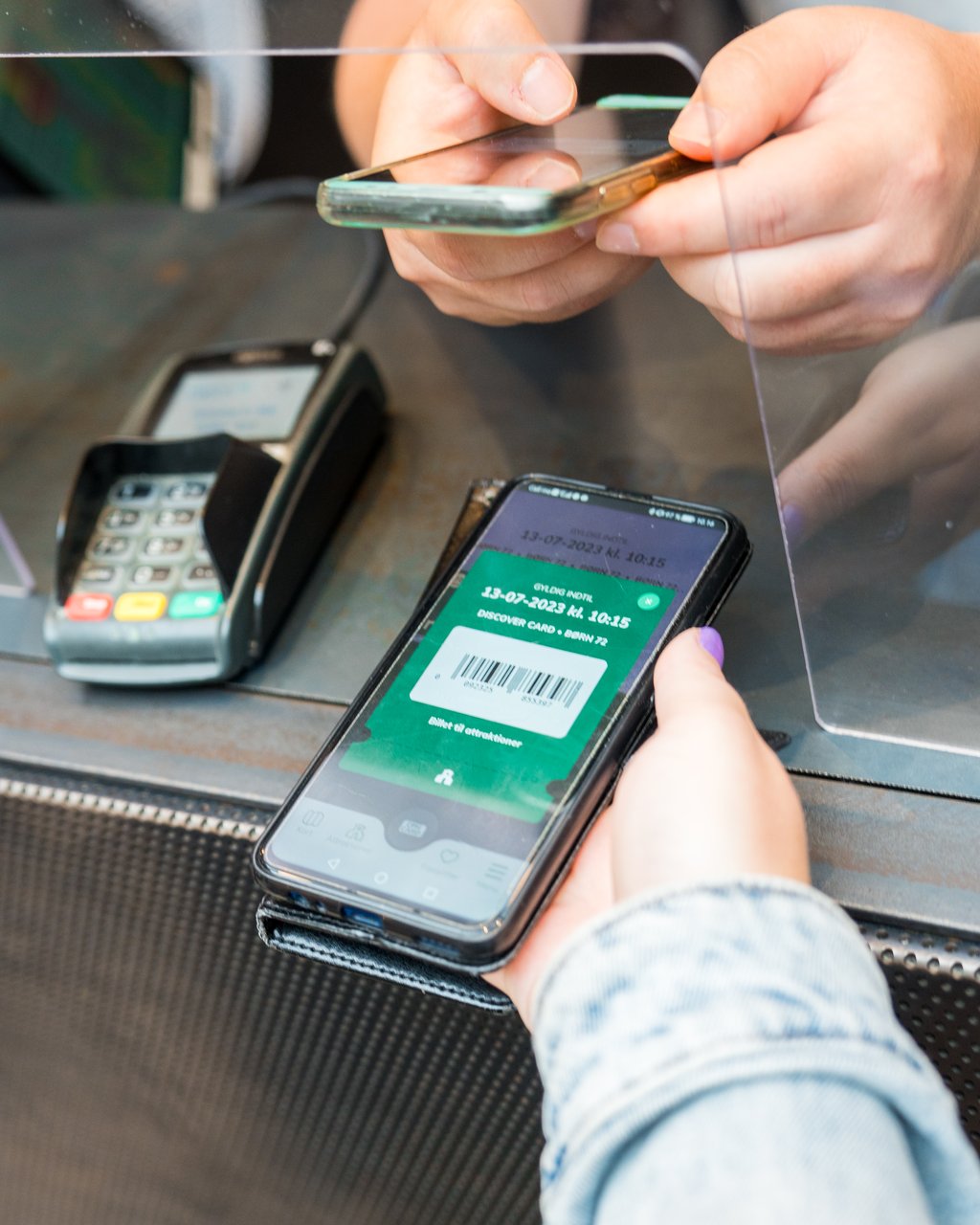 Keep Copenhagen in your pocket
The app contains information about the city's best attractions - including opening hours - a map where all the attractions are pinned, and an organizing tool where you can "favourite" the attractions you want to visit.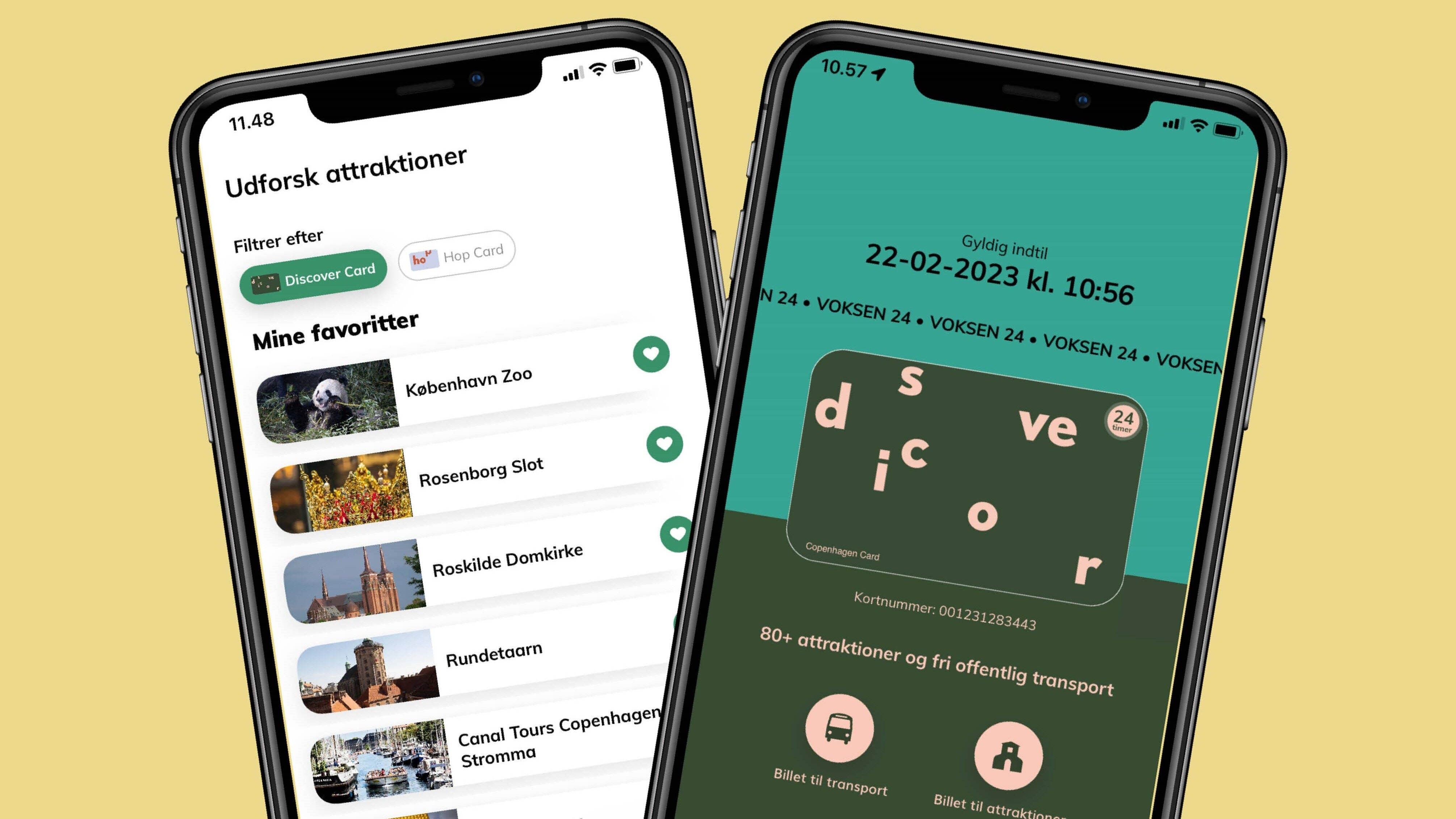 F.A.Q.
How do I activate my card?
How long is the card valid?
I accidently activated my card. What do I do?
Can I extend the validity of my card?
What does it mean to activate a card?
I live in a different time-zone. Is that a problem?
How do I activate my card?
Buy your card via our app and activate it easily with a simple click. Go to "My cards" or push the green QR-logo, after which you will see your COPENHAGEN CARD. Push the activate button and swipe "activate". Note that it can't be undone as soon as you have activated your card.
If you have bought your card via our website, you must first enter the order reference received in your order confirmation to redeem the card in the app. Then, you are ready to activate it.